Peripherals and accessories
Personalize or refurbish your septic system with our range of high-quality peripherals and accessories. Whatever your needs, wherever your site, we have the proven designs and field-tested reliability you need to make your project a success.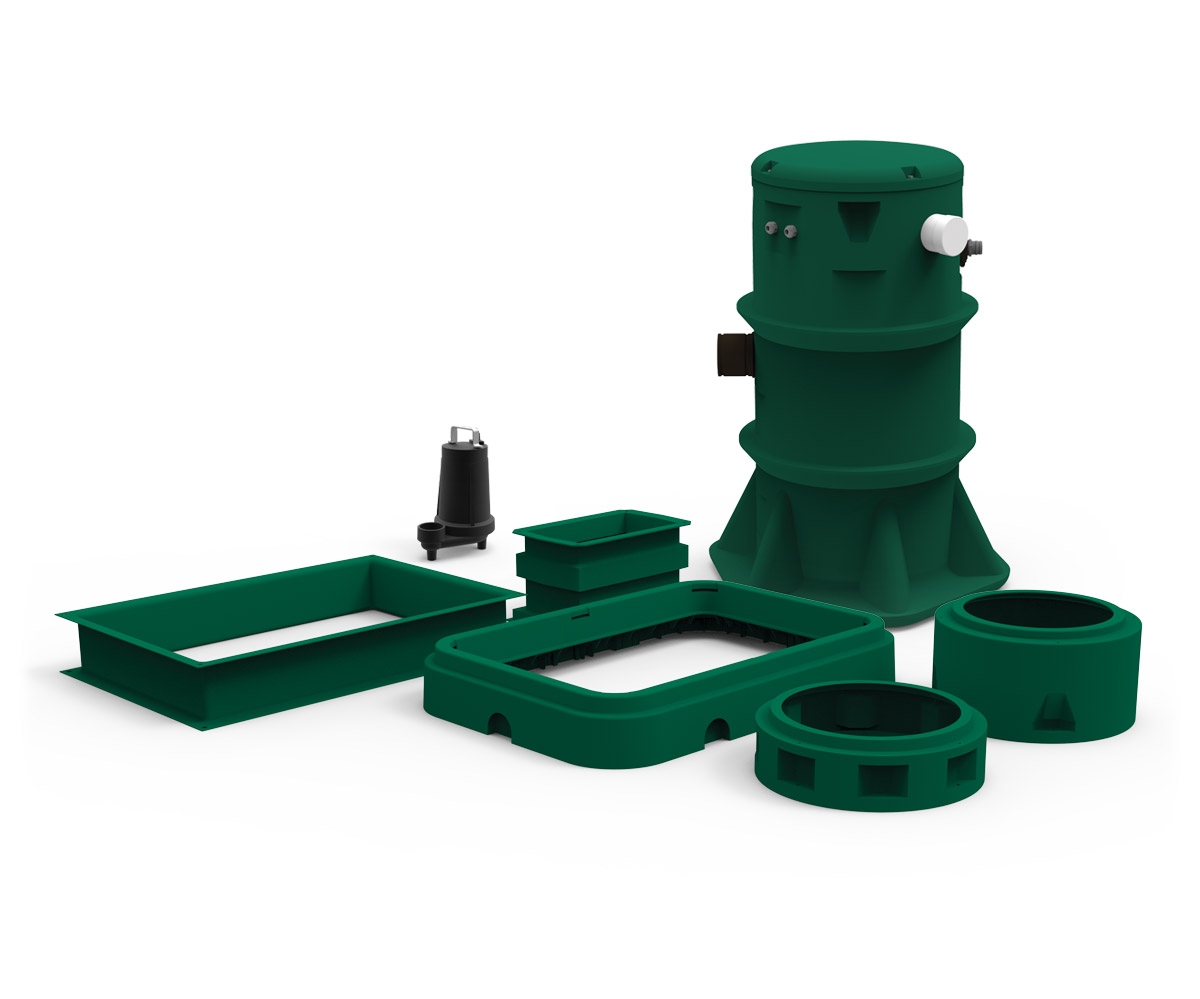 Our most popular septic system parts
Customize or repair your septic system with confidence when you choose our premium peripherals and accessories. Our carefully selected offerings strike the perfect balance between performance and durability. The result is not just products that work today. It is solutions that stand the test of time.

Risers
150 to 355 mm (6 to 14")

Round access lids
Ø 610 mm (24")

Carbon air filters
Up to 0.5 kg (1.1 lb) of activated carbon

Tipping buckets
For all Ecoflo biofilter models

Distribution plates
For all Ecoflo biofilter models

Polylok™ effluent filters
For flows up to 37,850 L/day

Effluent pumps
Up to 0.5 hp

Floats
On/off, alarm, and control floats

Alarm boxes
With 9V battery backup

Dosing control units
Alarm and totalizer included

Electrical junction boxes
Watertight connectors included

Flow dividers
Up to 10 outlets

Low-pressure distribution systems
All parts and accessories included

Quick4® infiltration chambers
Get in touch
We are here to help. For more information about our products and services, including their availability around the world and in your home country, please contact our team of experts today.