Hazardous material storage
Discover our stable and leak-proof storage cases, specifically designed to collect hazardous materials and prevent environmental contamination.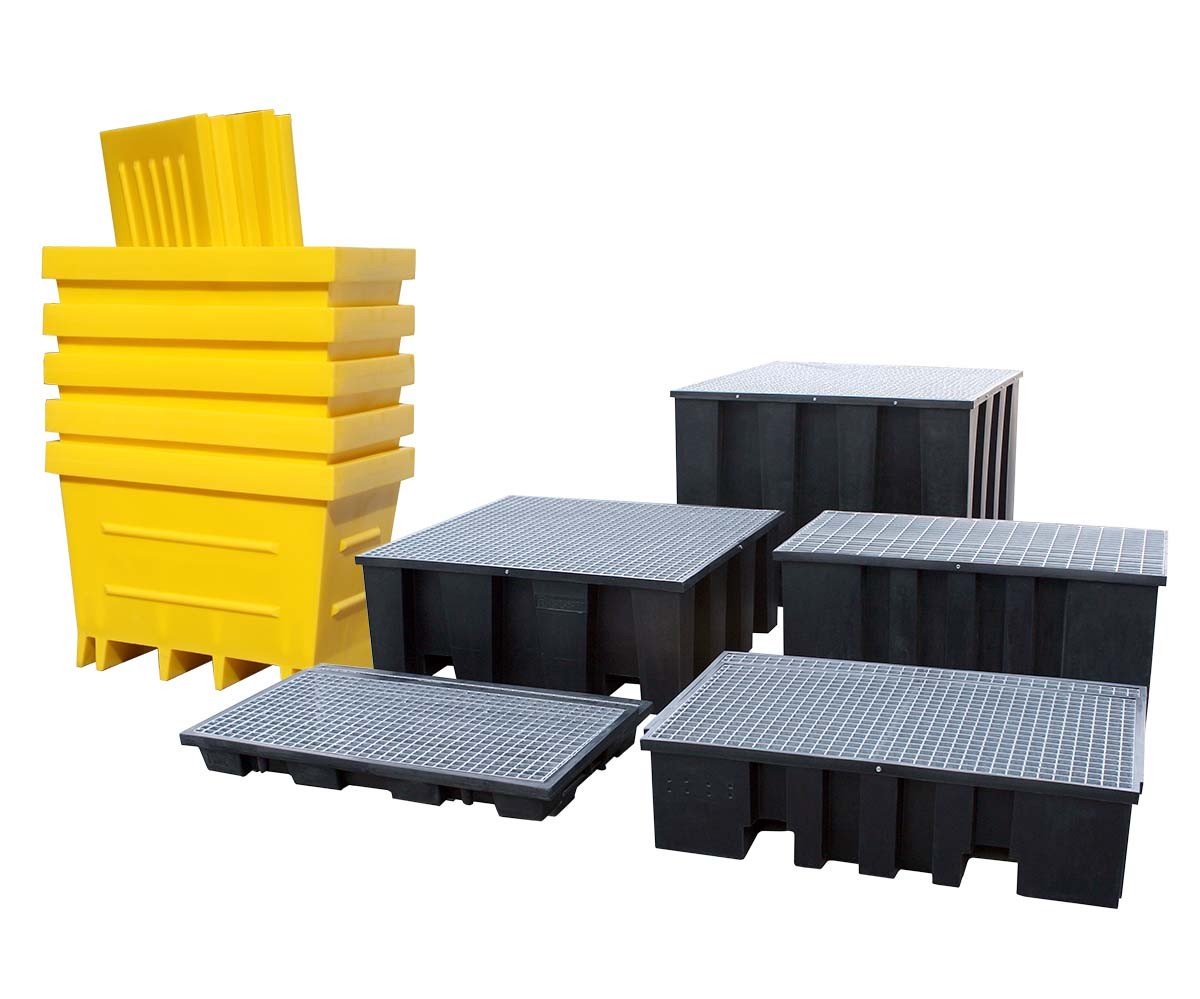 What are storage cases for hazardous materials?
Some industrial products need to be stored and transported in strict conditions to prevent environmental contamination.
When safety matters most, our range of cases for hazardous materials is the answer. Our rotomoulded products are made of 100% virgin high-density polyethylene (HDPE) that is UV-resistant and capable of standing up to the harshest weather conditions.
We offer two types of solutions: one for batteries and power accumulators, and another for the safe containment of chemical and oil spills.
How do our cases for hazardous materials work?
Our cases for hazardous materials are intuitive and easy to use because they have no mechanical components.
Battery-case models are fitted with a fully opening lid and a structure that prevents deformation at the bottom of the case. Models are available up to 470 L.
Our basins for spill containment are designed to be placed underneath tanks that store chemicals or oil. Models have a galvanised steel or fibreglass mesh and are available up to 1,360 L.
The choice of capacity must be equal to or greater than one of the following calculations: 100% of the capacity of the largest tank, or 50% of the sum of the different capacities of each tank.
Hazardous material storage case warranty
For more than 25 years, we have developed sustainable, long-lasting products that make a difference for our clients, our professional partners, and our planet.
All our hazardous material cases come with a 5-year warranty, provided that all instructions are followed for system installation and use.

Contact us
Contact our team of experts to learn more about sustainable solutions that improve the environment and our planet. Together we can make a difference.