The Rewatec silt trap is the most reliable way to keep silt and other debris out of your drainage system. Easy to install and built to last.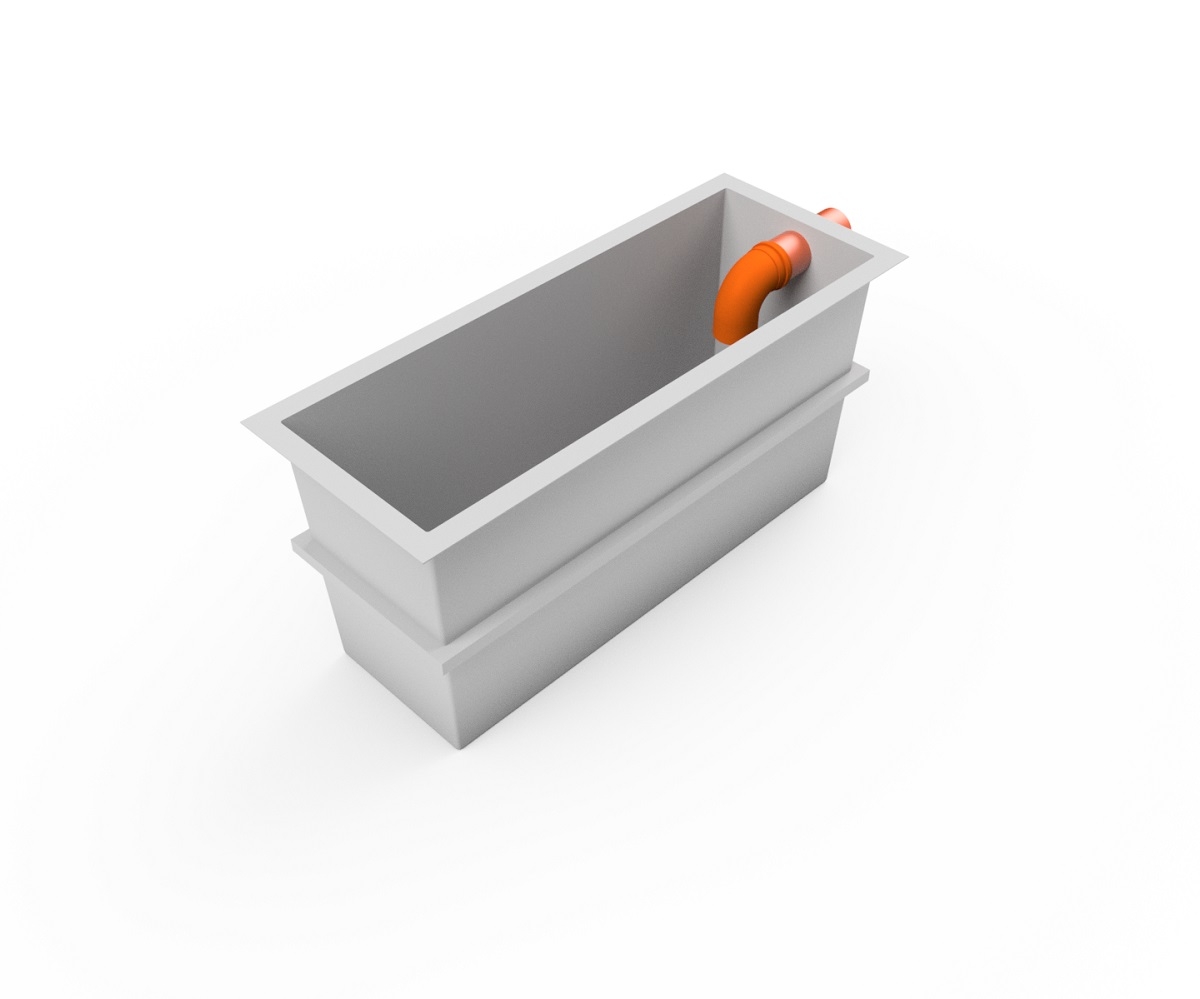 Protects drainage systems
Protects drainage systems
What is a silt trap?
A silt trap is a tank that temporarily retains contaminated water. It allows silt to separate from water and settle at the bottom of the tank, thereby preventing debris from entering the drainage system.
By capturing silt from the first flush of rain events, silt traps keep sediment from blocking drainage pipes, forecourt separators, washdown separators, attenuation tanks, and other stormwater systems. Such blockages would otherwise lead to damaging and costly surface flooding.
We manufacture the Rewatec silt trap as a simple and durable solution. Made of robust glass-reinforced plastic (GRP), it is easy to install, quick to maintain, and highly versatile thanks to our selection of grated covers.
Where are our silt traps used?
The Rewatec silt trap is most often a solution for:
car washes
car parks and parking lots
gas and petrol stations
garages and workshops
areas prone to flooding
properties with critical infrastructure
How do our silt traps work?
Silt separation
The silt trap fills with contaminated water. Sediment settles at the bottom of the tank and remains there until the tank is emptied.
 
Discharge to drainage system
When clarified water reaches the outlet pipe, it leaves the silt trap and continues to the drainage system. The drainage system may include an advanced stormwater management technology, such as a forecourt separator, washdown separator, or attenuation tank.
Find near you
Choose your local website to discover Rewatec silt trap products and services near you.