Safe storage is easy with Rewatec underground water tanks, our robust and versatile solutions for residential, commercial, municipal, and agricultural property owners who want to conserve precious water supplies without sacrificing usable land.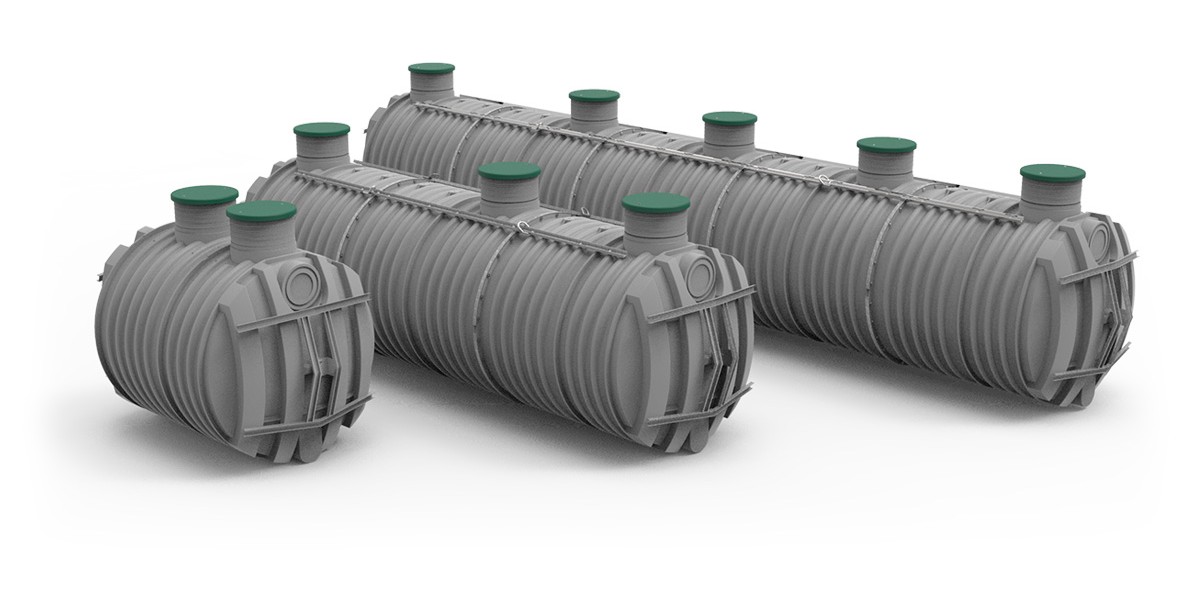 Image
Pre-assembled and ready to use
Easy to maneuver on site
Ideal for sites with limited access
Image
Almost invisible after installation
Suitable under parking areas
Maximizes use of available land
Image
Leak-proof construction
Robust and durable tanks
Ribbed walls for added strength
What is an underground water tank?
An underground water tank is a discreet and reliable way to store water on any property with limited or no access to a dependable water supply.
Rewatec underground water tanks have up to 13,200 US gal of nominal capacity and offer limitless uses for stored water.
Use them to hold harvested rainwater or to fill public pools. Irrigate land or nourish livestock with them. Rely on them as firewater reservoirs in remote areas.
Whatever your needs, count on our solutions to give you top-quality performance that lasts.
Where are our underground water tanks used?
Rewatec underground water tanks are most often solutions for:
homes and seasonal cottages
farms with livestock
orchards
community pools and gardens
properties inaccessible to fire engines
regions with water bans or frequent droughts
Residential underground water tanks
Our residential underground water tanks come with a 5-year or a 10-year warranty, depending on the model you choose. 
 
Commercial and municipal underground water tanks
Our 2-year warranty for commercial, municipal, and agricultural underground water tanks includes:
polyethylene shells
reservoir parts

Talk with an expert
Contact our expert in your area for more information about the Rewatec underground water tank that is right for you.