Premier Tech launch the next generation of Rewatec residential pump stations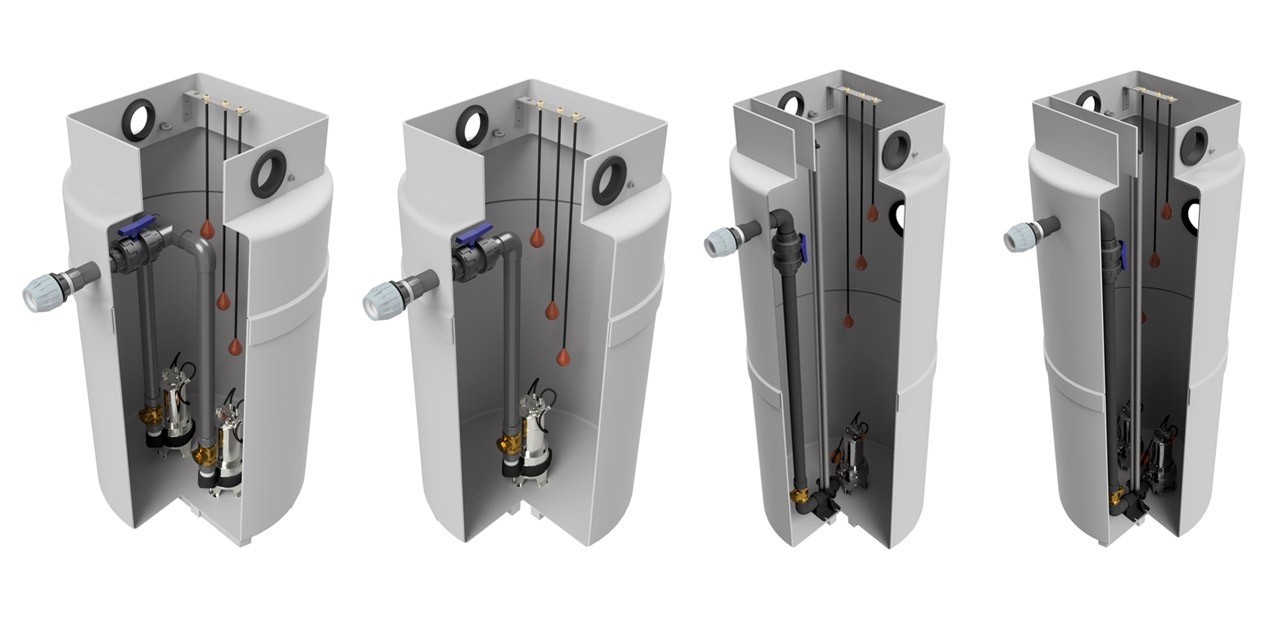 Building on over 50 years' of experience in the design, development and manufacture of innovative water and wastewater treatment systems, Premier Tech has redesigned its range of compact and vertical pump stations to provide a reliable and efficient solution for raising sewage, effluent, wastewater and surface water in areas where a gravity discharge is unavailable.
By consolidating the design methodology and relevant componentry of the existing range where appropriate, and by analysing the operational effectiveness of each tank, Premier Tech has streamlined its manufacturing and ordering process to significantly reduce lead times across the new range, resulting in a much quicker delivery time for all its customers across the UK.
In addition to increased efficiency, the performance of the new compact and vertical water pumping stations has also been elevated, providing robust, easy to install and long-lasting solutions for total peace of mind.
Designed for smaller residential developments, the compact range of pump stations are available in 900mm diameters and are suitable for properties of up to 9 people (PE). For larger residential developments or small commercial projects, the vertical range of pump stations are available in 1,200mm and 1,500mm diameters and are suitable for properties of up to 18 people (1,200mm) or 35 people (1,500mm). A full range of options and accessories - from high level alarms to control panels and kiosks, are also available to fully satisfy our customer's needs.
As part of the new range, a single pump is provided with every water pumping station as standard. Dual pump options are available for both compact and vertical pump stations upon request.
The Premier Tech commercial range of compact, vertical and horizontal pump stations continue to be available. If you require a bespoke solution with different arrangements and diameters, our team of expert in-house engineers are here to help.
 
---