Aboveground storage tanks
Our aboveground storage tanks offer personalized solutions that safely store a wide range of clean or corrosive liquids.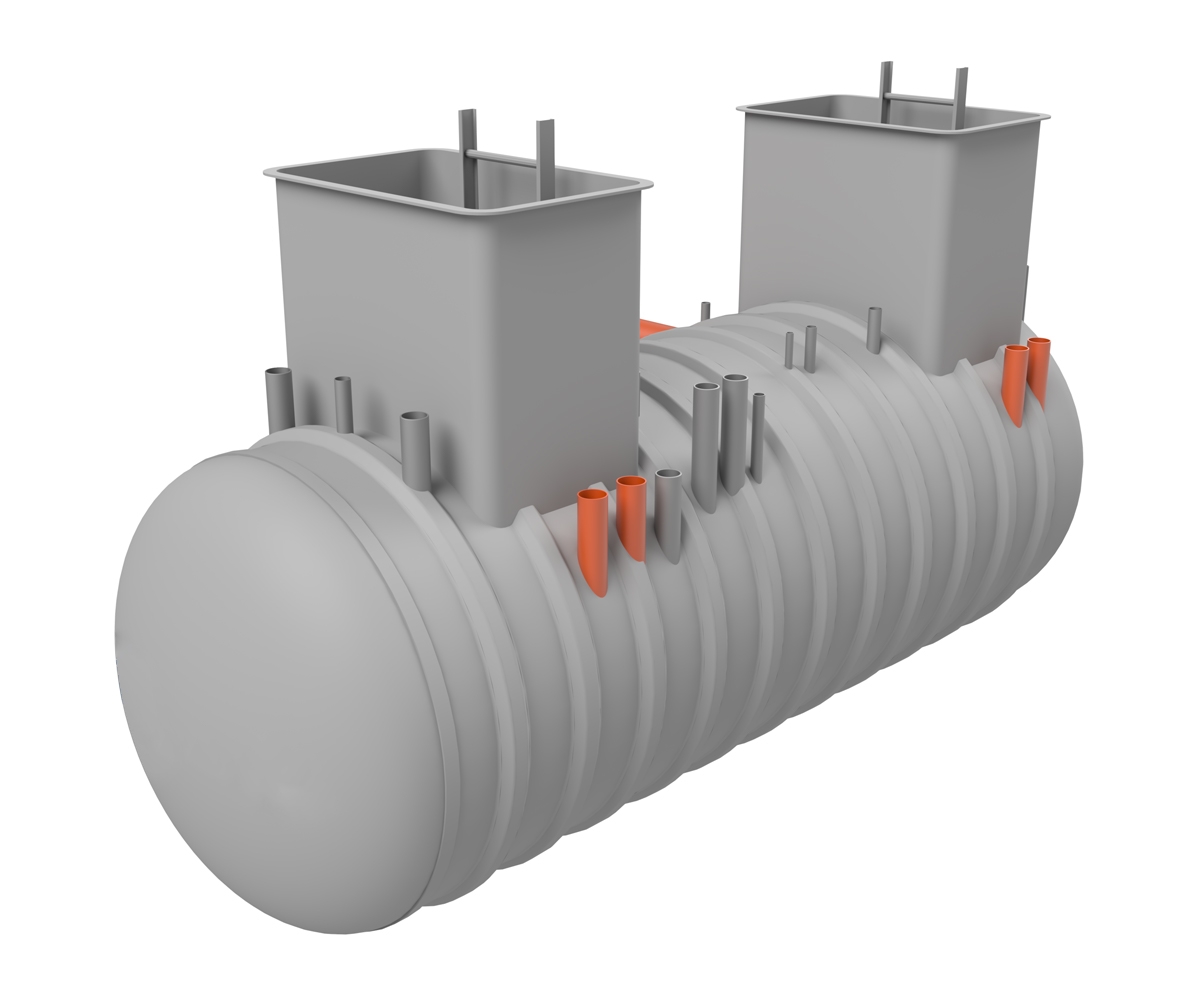 Image
Vertical, horizontal, or bunded
Capacities up to 250,000 L
Liners for any liquid
Image
Reinforced GRP tanks
No moving parts
Low maintenance
Image
Wall thickness based on your needs
A full range of accessories
Colours to suit your site
What is an aboveground storage tank?
An aboveground storage tank is a sealed tank that stores liquids or waste. It is an ideal solution for sites with challenging conditions, where underground installations are not possible.
This type of storage provides easy access to rainwater. It also keeps hazardous substances like fertilizer, fuel, alcohol, and sewage from contaminating your property and the surrounding environment.
Our range of glass-reinforced plastic (GRP) tanks includes vertical, vertical bunded, and horizontal cylindrical models with capacities up to 250,000 L.
Thanks to our engineering expertise, each tank is fully customizable. We tailor wall thickness and liners to meet local regulations. Then, based on your specifications, we personalize the access points, instrumentation, valves, inhibitors, and even the tank colour to meet your exact needs.
Where are our aboveground storage tanks used?
Calona aboveground storage tanks are most often solutions for:
industrial operations
farms and ranches
stables and stockyards
properties inaccessible to fire engines
regions with water bans or frequent drought

Find near you
Choose your local website to discover the Calona aboveground storage tank near you.