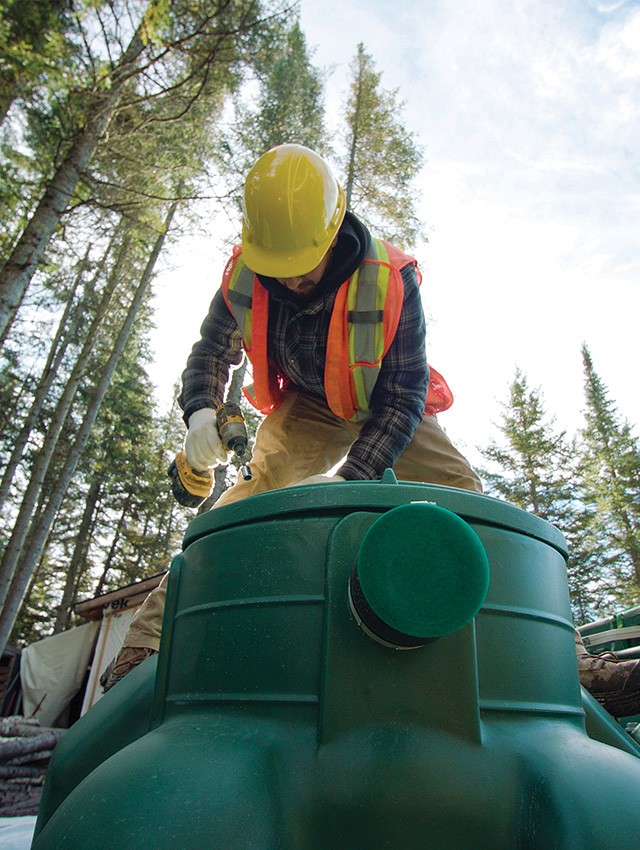 What we do
We protect our planet with sustainable local solutions that treat wastewater, manage rainwater, store liquids, and recycle solid waste.
Driven by a shared passion, we redefine what is possible through effective and ecological design. Our goal, now and always, is to make green technologies accessible and continuously innovate to create products and services that last.
Our brands
Explore our brands and discover how they enrich the families, businesses, and communities that choose our products and services.
Who we are
We are 1,500 team members on three continents, united by a commitment to protect our planet with sustainable local solutions.
Our researchers, engineers, manufacturing experts, and service teams are deeply rooted in the communities we serve. Together with our network of specialized partners, we drive local economies and build relationships that stand the test of time.
We are Premier Tech Water and Environment, People and Technologies making a difference to feed, protect, and improve our world since 1995.
Premier Tech is celebrating 100 years, and beyond
Together, we move forward — then, now, and always. Cherishing our traditions, celebrating team wins, and taking pride in our century-young legacy. Here's to the next 100 years of us, of Premier Tech.
Find your local website
Visit your local website to discover our products and services near you.